I wanted to do some cover analysis of the places my feeders were hanging, to see how "risky" birds might perceive them as.
One part of this that I decided to do was to use a camera with a wide angle lens to take a photo of the canopy above the feeder, a technique I'd read about in some papers looking at cover structure. The lab had a gopro that seemed perfect for the job. However, I soon discovered that a gopro does not easily fit on a normal tripod. Not without buying expensive accessories!
"Fine" I said, "I'll kitbash something"
I took the "display tripod" the gopro had come on, a cheap plastic version of a gopro mount with a sticky base that is attached to the cardboard box which contains the manual and wires. I then attached this to one of our home made bird tables that attach to our tripods. However I quickly learned that attaching it in this fashion meant I couldn't tilt the camera far enough backwards to get it pointing directly upwards. So I started adding layers of card under the sticky base to tilt THAT backwards. Eventually I ended up with this: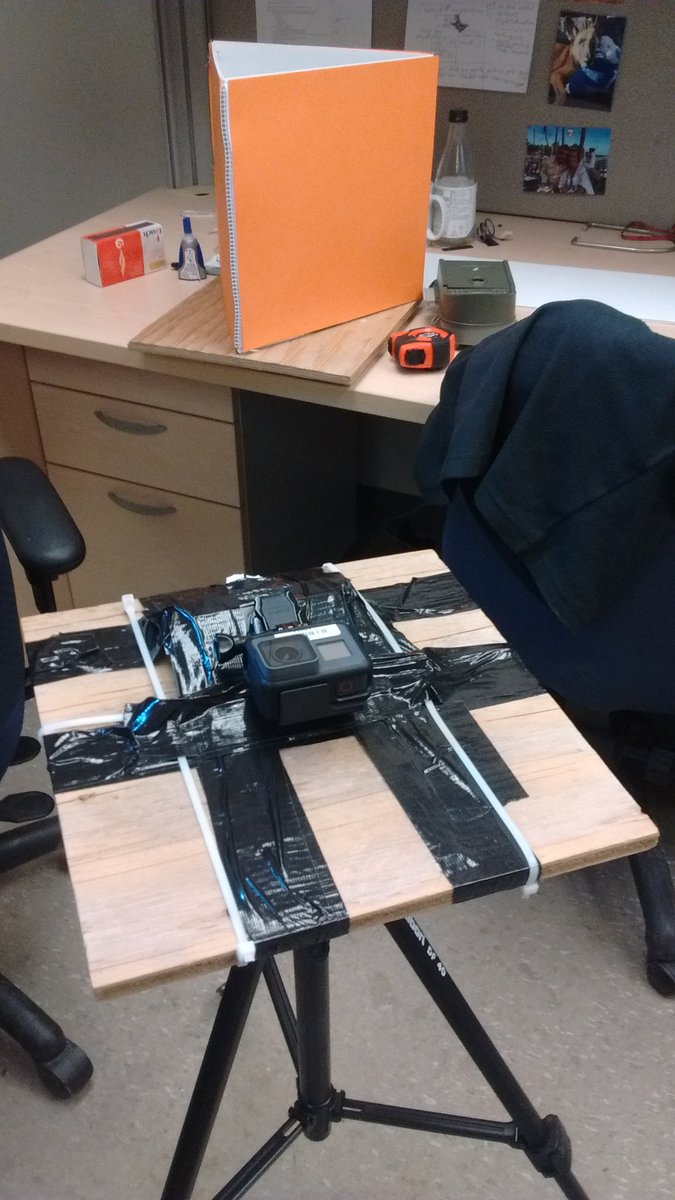 Hopefully I used enough duct tape
The orange box pictured here is also part of my cover analysis, in this case to help measure horizontal cover. I'm sure I'll write more about this in the future.
I also played with video camera set ups: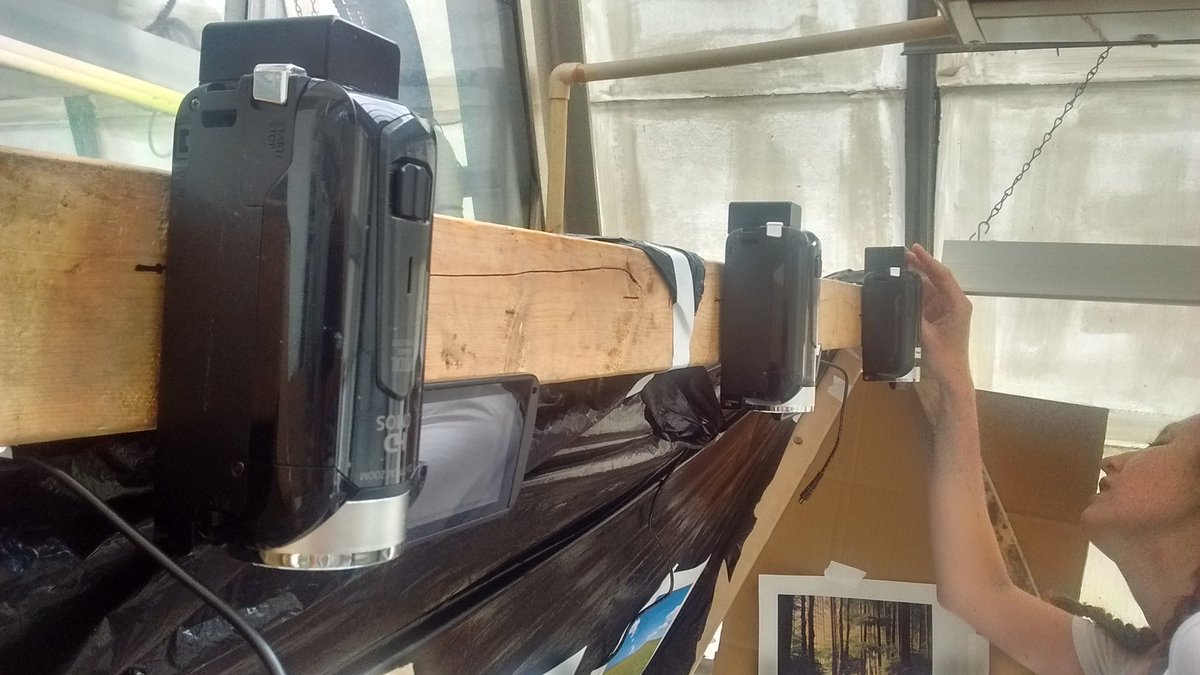 I've been helping out with video tracking on some cricket projects. In this case, I wanted to mount cameras in such a way that they COULD NOT MOVE (this makes video tracking easier). My solution in this case was to get hold of a threaded rod of exactly the right diameter to fit into the hole a tripod screw normally goes in on the bottom of the camera. Then I drilled a hole in the beam above the test arenas. I'd like to see those cameras try to change their fields of view now!