By which I mean, preparing for my fieldwork.. other people's fieldwork has already begun. I'm helping!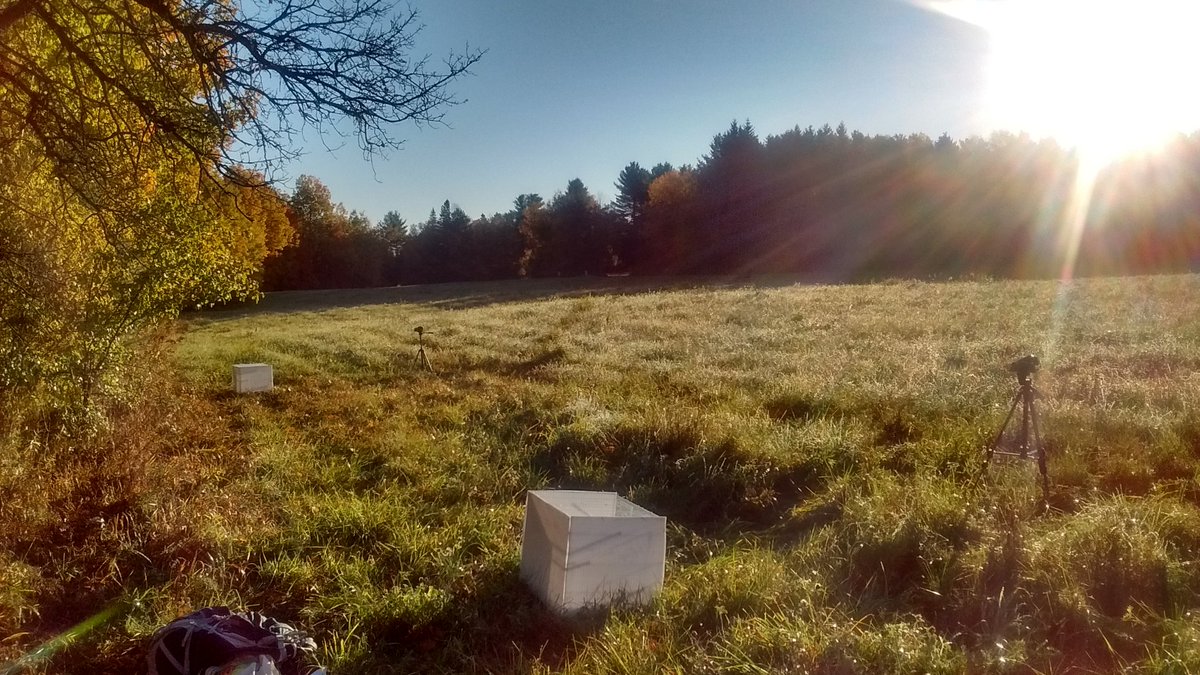 Fieldwork in a field
I'm assisting with open field personality trials of chickadees captured for Megan's work. This involves setting up cameras, then introducing a bird to a cage and recording the birds movements for 10 minutes (to see how long it took for the bird to contact all four corners of the cage), introducing a novel object to the cage (to see how long it took the bird to approach it)  then extracting the bird. This is the tricky bit.
I'm also preparing for my own fieldwork, prototyping new designs of RFID feeders: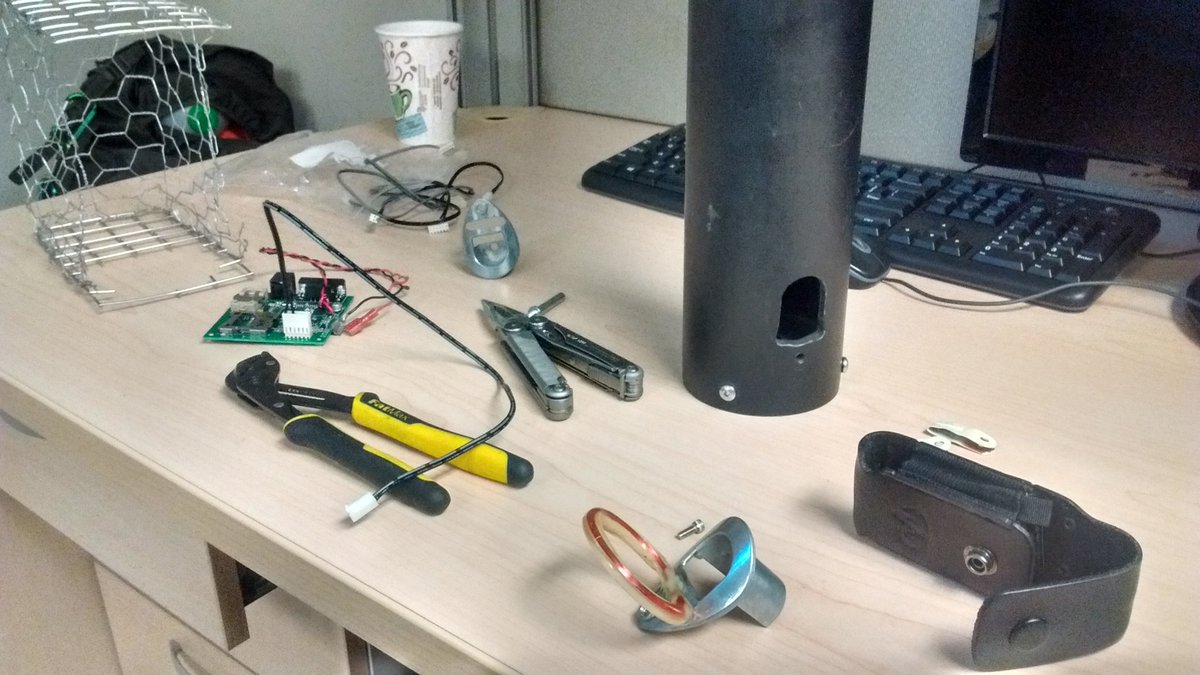 Early experiment with new tubes, new anti-squirrel cages
The idea is that the opaque tube so that birds can't necessarily tell if a feeder is empty or not. At the same time I've been setting up more RFID boards and building more antennae.
First I solder coils to plugs.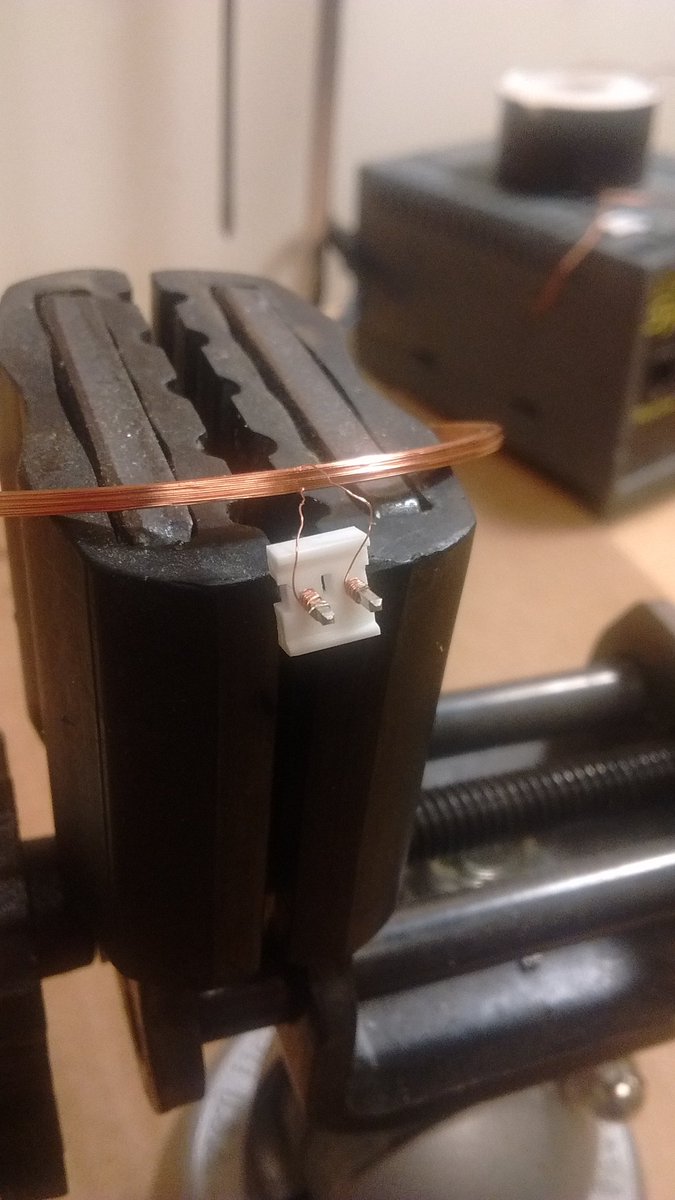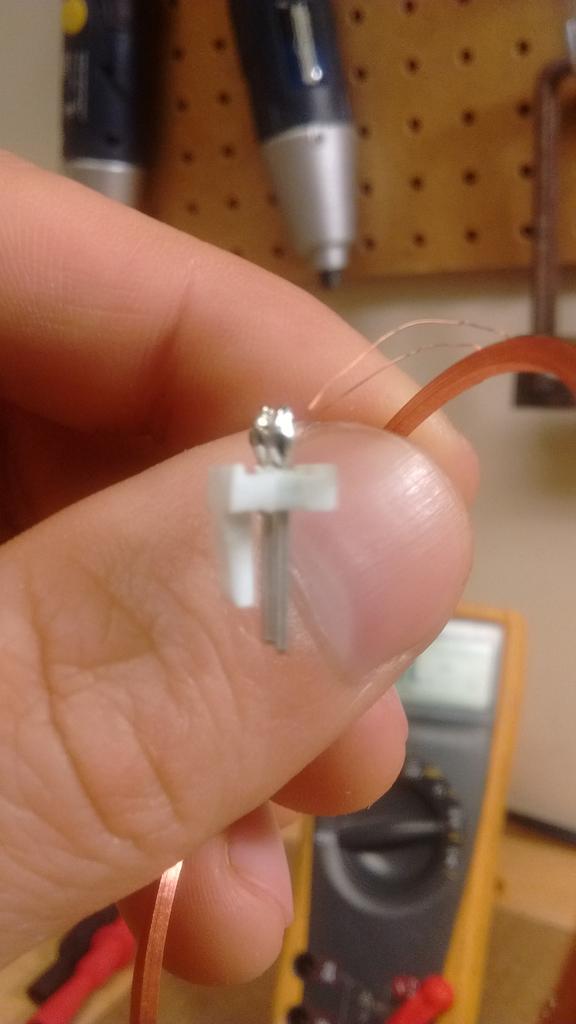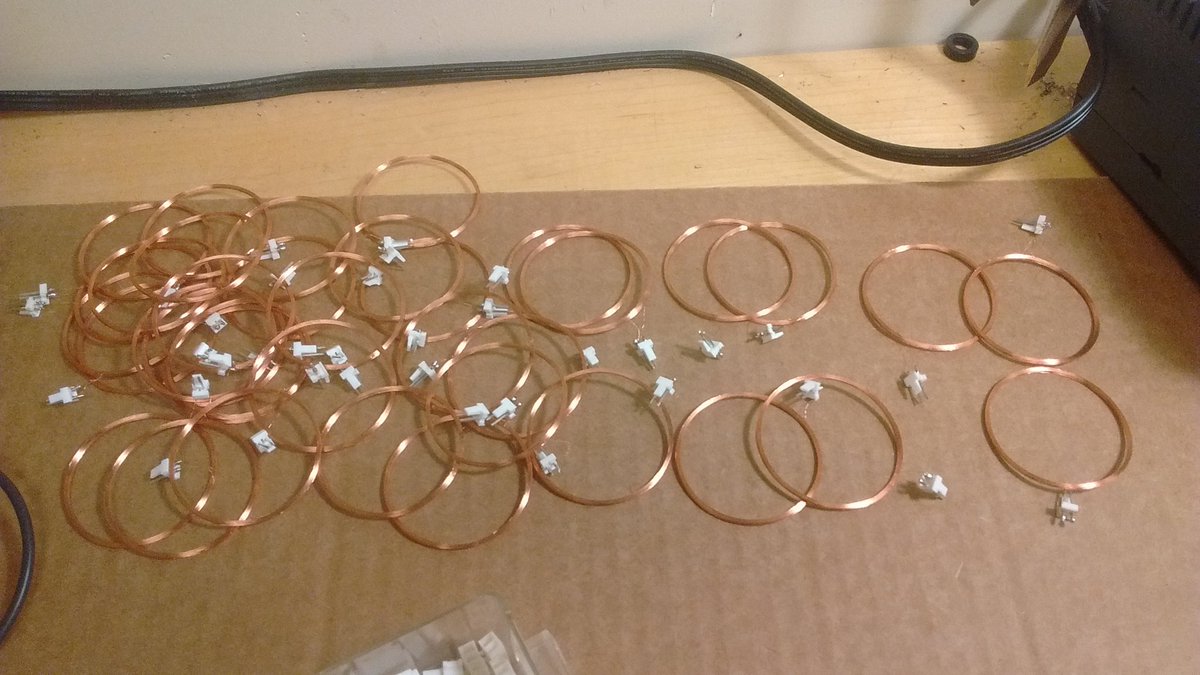 Then I half fill glass tubes with resin. This was mainly an exercise in stopping my hands sticking to the tubes! I then embedded the coil into the resin and then filled the remaining space with more resin.
Finally we attach these antennae to the feeding ports using more resin.
In other news, I've been partaking in another Canadian activity, I've been to my first ice hockey game! Oh, apparently the word "ice" is superfluous. Anyway, I went to the season opener, the Ottawa Senators vs the Toronto Blue Jays. It was very exciting!
Both sides scored 3, the Blue Jays goals all by the same person (apparently it was also his debut game too). Eventually it went to something like extra time, where Ottawa finally won. Definitely a very cool experience!