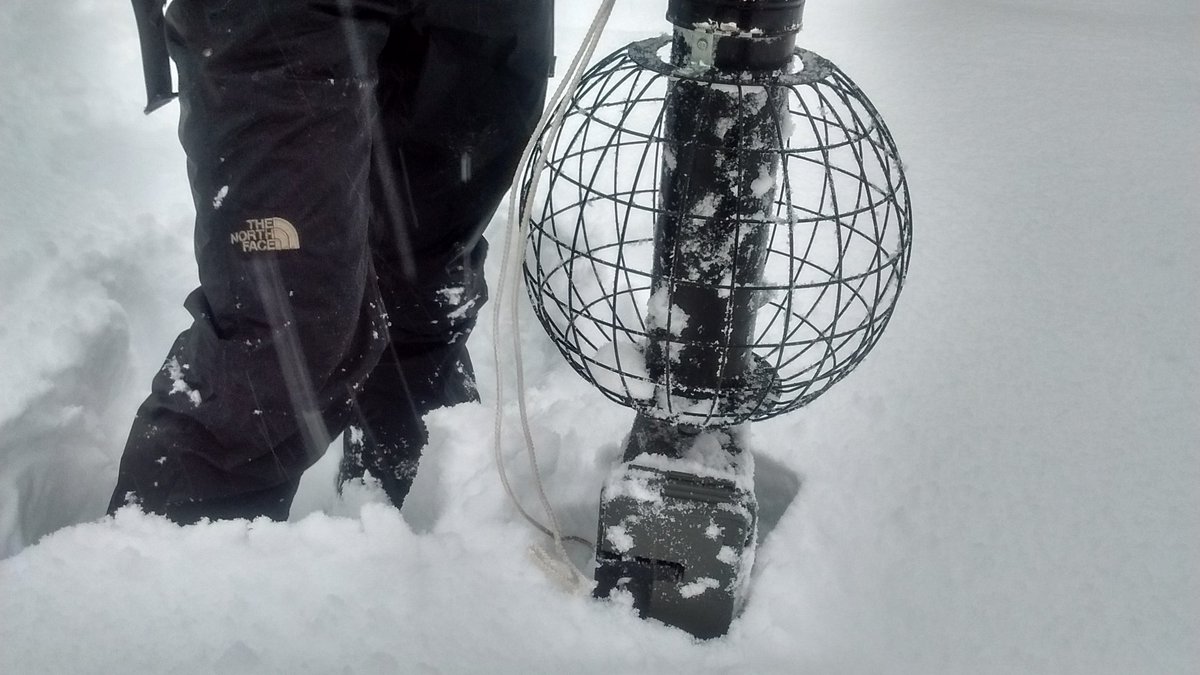 So last time I wrote about fieldwork, the snows had just arrived and we were still catching. Well now, we've moved from catching to feeder maintenance. Refilling feeders, moving feeders, changing the batteries and SD cards on feeders.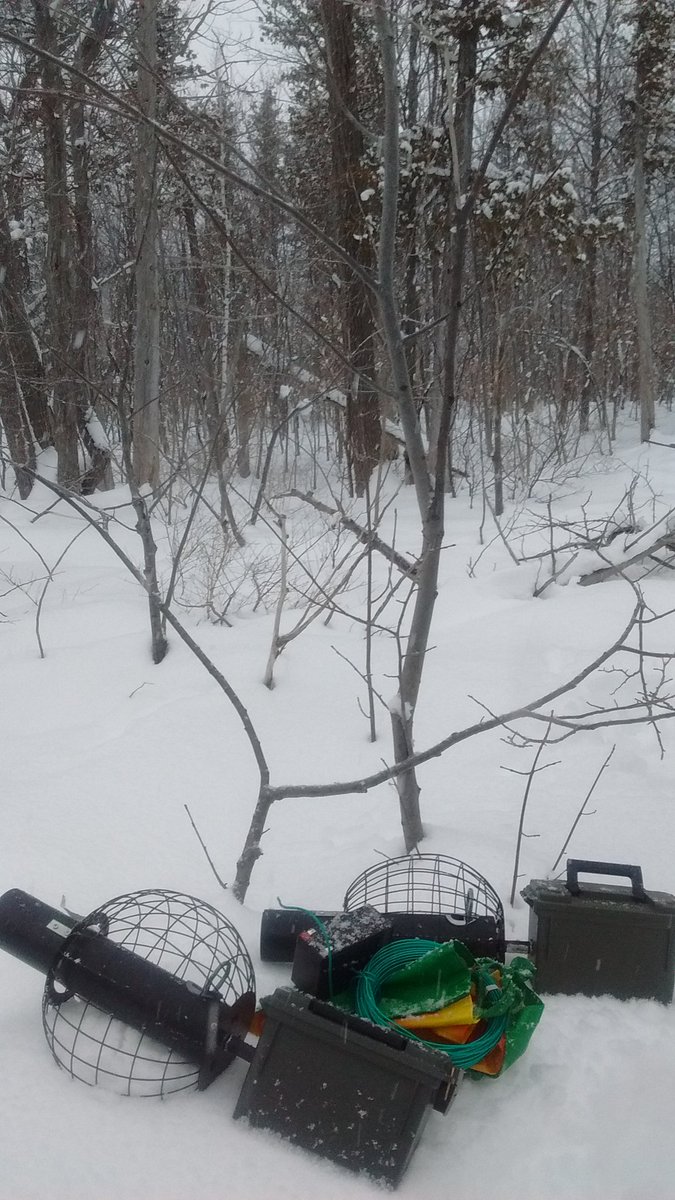 The snow is starting to make that work a lot harder. Now as we tramp through the woods, we'll suddenly find ourselves up to our waists in snow. It's time to bring out the snow shoes.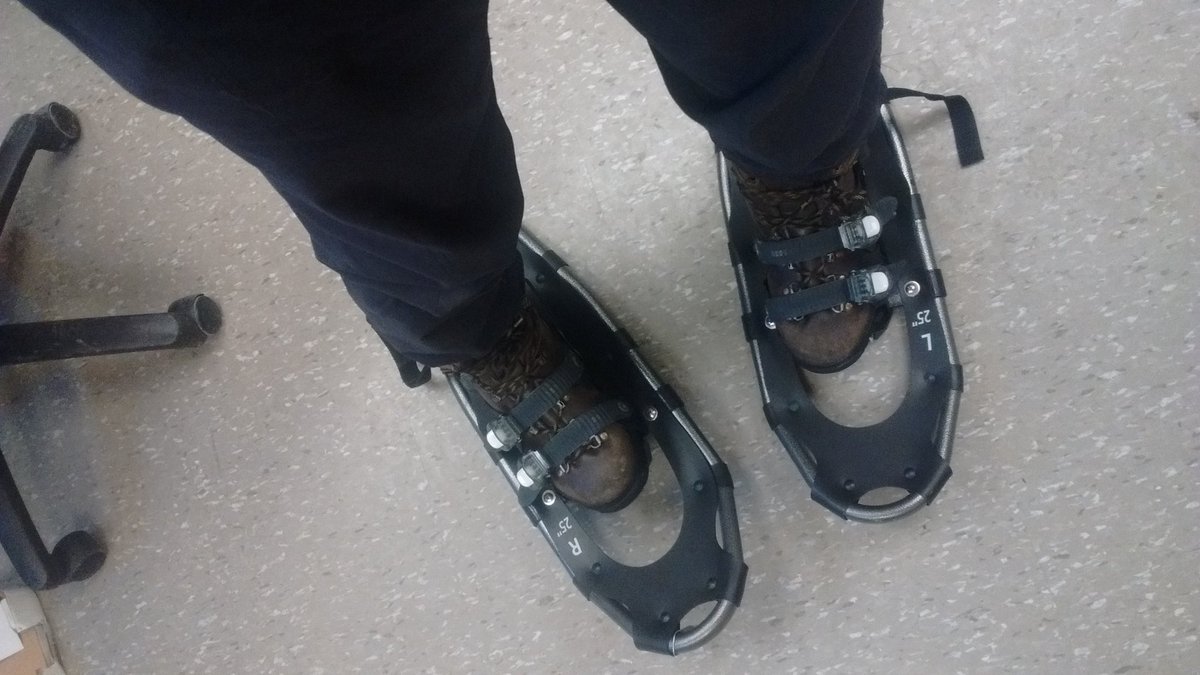 My first time wearing snow shoes in the office
The snow shoes helped enormously. I'd never worn them before, but was amazed at how much easier it made hiking about the field, even if it did take some getting used to tripping over them.
Did I mention we also do all of this at night?
My field assistant Nicolas removing lid of a feeder
The snow makes it eerily quiet. However it is quite handy, in that we can navigate using our own footprints. More reliable than the GPS unit in these woods!